Signal 99 - Damson Lane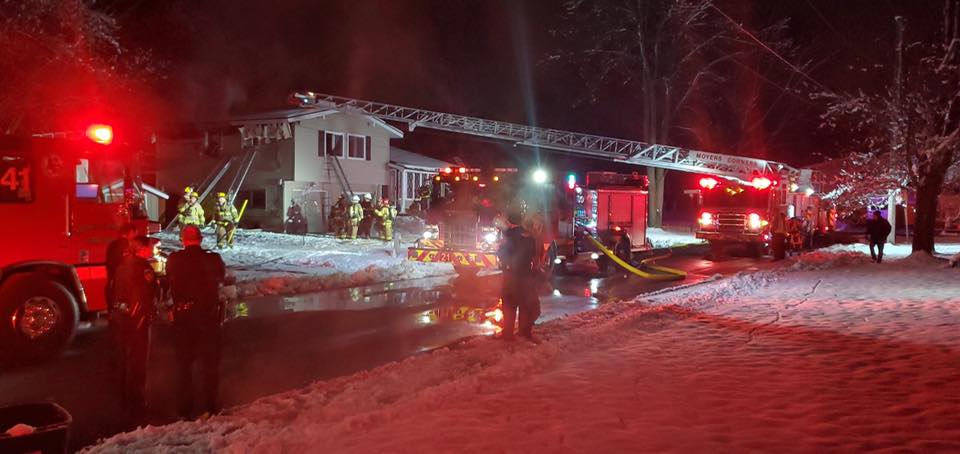 Tuesday, March 24, 2020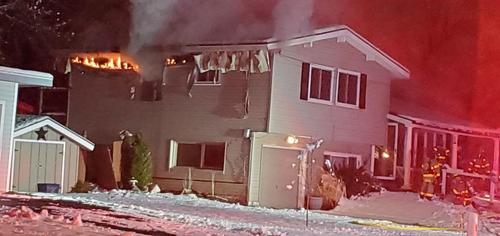 03-24-2020 // Signal 99 - Damson Lane
At 0216 hrs members were activated for a reported residential fire in Bayberry. The caller was reporting a fire in the bedroom and that the house was evacuated.
Onondaga County Sheriff's Office was first on scene with Deputies reporting heavy smoke and fire from the residence. Car 2 [DC Bailey] arrived shortly after declaring a signal 99. Car 4 [DC Dembowski] took the interior while Deputy Chief Bailey established command.
Engine 21 [Lt. Apples] was first due securing the hydrant and stretching a line into the structure. Car 2 reported heavy smoke and flames from the B-side while Engine 22 [Lt. MacPherson] stretched a second line from E21 and secured utilities in the residence.
Engine 41 established a secondary water supply and stretched a 3rd line to the structure while Engine 31 and Ladder 1's crews conducted a primary search of the interior.
Crews from Liverpool, Clay, Lakeside, and North Syracuse assisted on scene with manpower and as staffing for the stations.
« Return to news listing