Signal 99 - Blackberry Road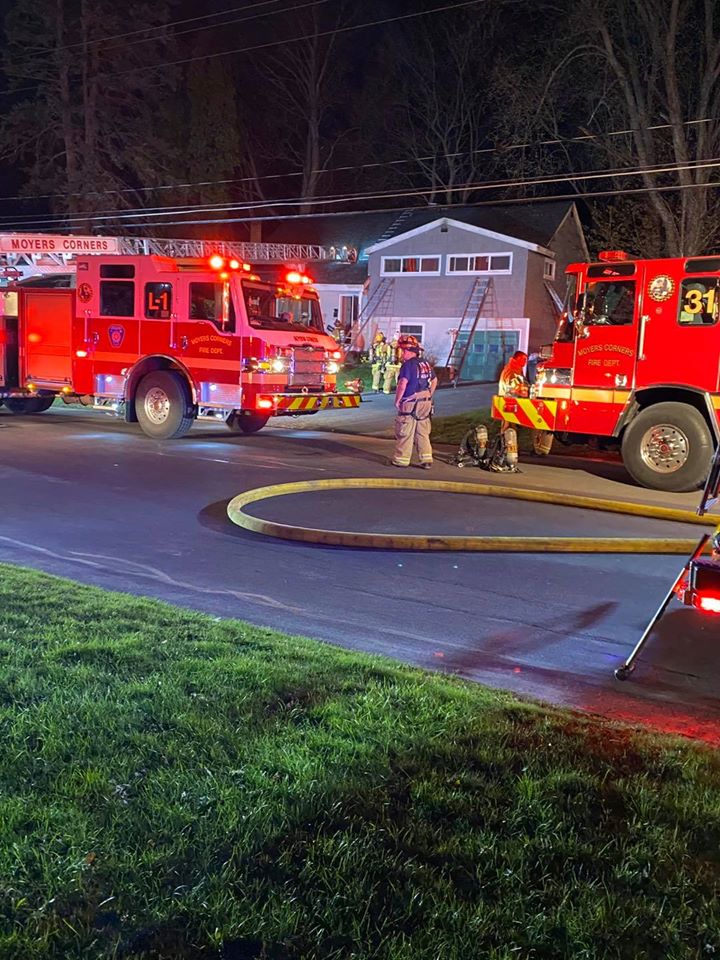 Saturday, April 25, 2020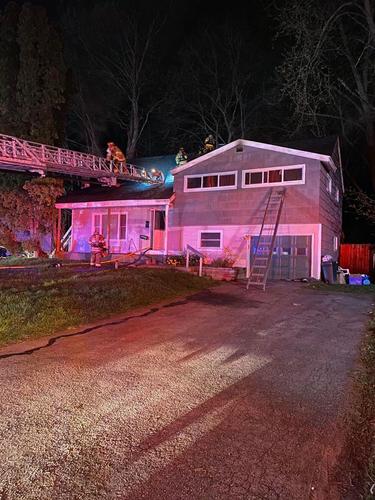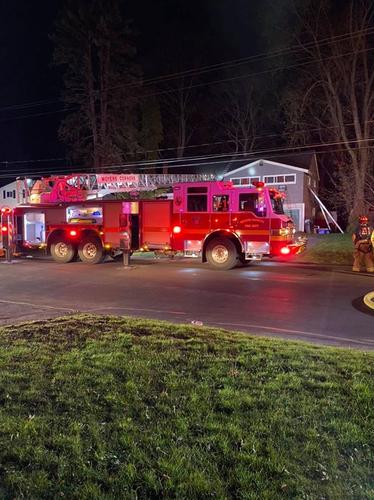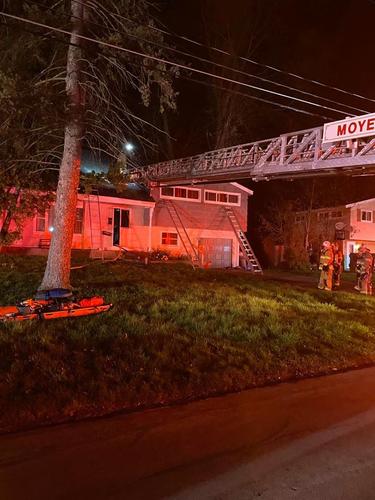 04-25-2020 // Signal 99 - Blackberry Road
At 0152 hours this morning members were activated for a reported residential fire on Blackberry Road in the Bayberry neighborhood.
State Police were on scene first reporting smoke showing from the exterior and confirming everyone was out of the home. BC1 [Battalion Chief Balcer] arrived confirming dispatch and taking interior ops while C2 [Deputy Chief Bailey] established command.
Engine 21 [Lt. Apples] arrived first securing a water source and stretching a hand line inside to locate the seat of the fire.
Car 4 [Deputy Chief Dembowski] assumed the role of safety officer and alerted crews that there was now heavy smoke from the A-side near the attic indicating that the fire had spread into the walls.
BC1 requested a crew to the roof while C2 declared a Signal 99. Engine 31 [Lt. Milazzo] pulled a second hand line into the structure and assisted with extinguishing on the second floor.
Rescue 4 [FF Whitmore] conducted a search of the residence while Ladder 1 [Lt. Hildreth] deployed the aerial to the roof. L1's crew cut a hole to ventilate and assist with accessing/extinguishing the fire from the outside.
Roughly 25 minutes into the incident crews inside notified command that the bulk of the fire had been knocked down.
As some of you may know, this was the home of one of our own MCFD Lieutenants. He and his entire family are safe & appreciate all of the well wishes sent their way. Please continue to keep them in your thoughts as they navigate through the aftermath of this tragic accident.
« Return to news listing