Engine 11 Mutual Aid to Northwest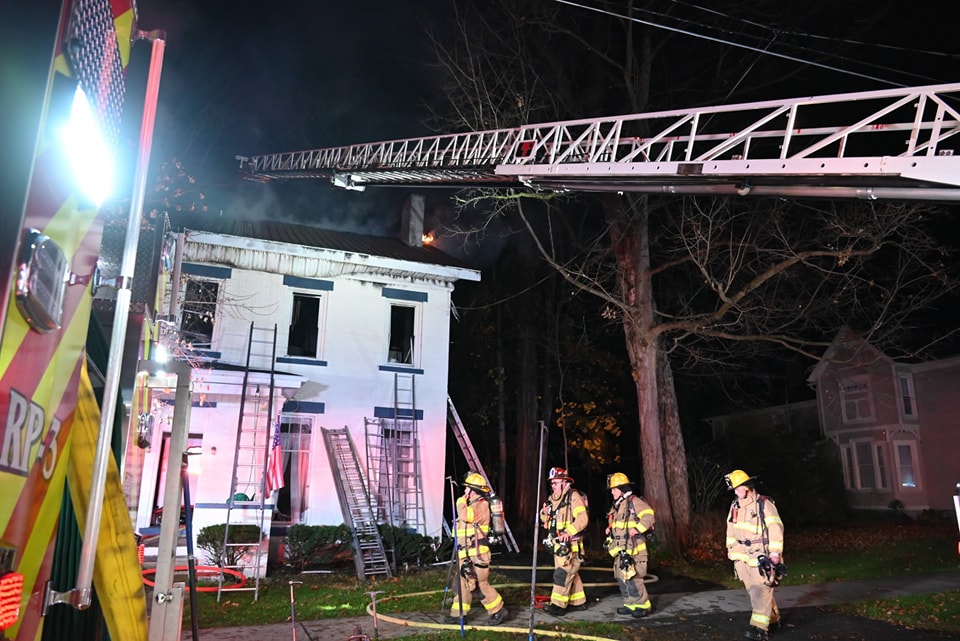 Sunday, November 13, 2022

Fire Conditions shortly after arrival - Courtesy of Northwest Fire District
11-13-2022 // Engine 11 Mutual Aid to Northwest
Just before 5PM, Engine 11 [Capt Perkins] was requested to Northwest Fire District's Station 1 while they operated on a Signal 99 in their district.
While en-route, Engine 11 was redirected into the scene to handle the RIT assignment, however on arrival they were reassigned to assist with suppression efforts in the attic.
Engine 11 cleared the scene around 7PM, but was soon dispatched to a reported residential fire in the Belgium-Cold Springs Fire District. Upon arrival, it was determined to be a dryer vent from a building.
« Return to news listing